Kim Kardashian Nude Twit Pic: Actually Amia Miley!
Let's be clear: Kim Kardashian nude is not exactly an unusual sight on the Internet.
Heck, we have an entire album filled with this reality star's Playboy photos. Then, there was that time she posed naked for W... oh, and also for Harper's Bazaar.
But a Tweeted photo that has been circulating around the Web today - and appears to be just the latest example of Kardashian baring pretty much all - has now been debunked: as similar looking at the following birthday-suited woman may be, this is NOT Kim Kardashian.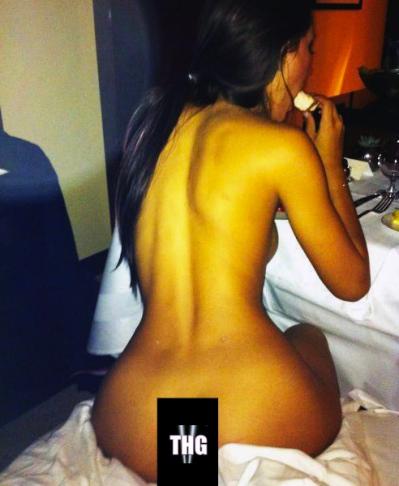 The Twit pic - which is actually of model Amia Miley - was originally believed to have been posted by Kanye West, but the rapper's camp quickly shot down that rumor with a statement to E! News.
"This is obviously the desperate, sad act of someone seeking to gain media exposure by exploiting Kanye's notoriety. Kanye doesn't even know this person, has never seen this picture, and hasn't been on his Twitter account for a day. It's a shame that in our media culture, the rampant spread of this kind of irresponsible 'reporting' occurs with such regularity and with such impunity."
Seriously. How dare Internet users think someone would Tweet an image of Kim Kardashian in the buff? From where would they get this crazy notion?!?